For the nights when you don't have the energy for cooking it helps to have something stored away. Try out these freezer-friendly recipes that your family will love, recommended by our Dietitian Cassandra!
Zucchini Slice:
Ingredients: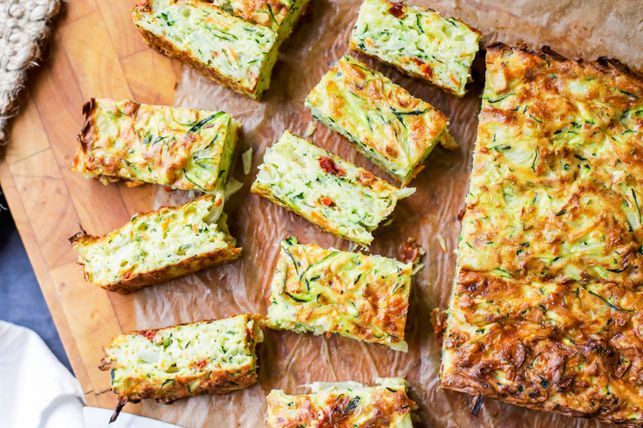 5 eggs
1 large zucchini, grated
400 g carrot peeled and grated
1 ½ cups corn kernels or frozen peas
1 medium brown onion, peeled and diced
2 tsp dried mixed herbs
¾ cup wholemeal self-raising flour
1 cup reduced-fat cheddar cheese, grated
Pepper
Olive oil spray
Method:
Preheat oven to 180°C fan forced.
Whisk eggs in a medium jug, season with black pepper and set aside.
In a large bowl combine remaining ingredients. Add eggs and stir mixture until well combined.
Spray a large baking dish with oil. Pour in zucchini mix and flatten with a spoon.  Bake for 40-45 minutes or until firm and golden brown.
Rest in the pan for 10 minutes before dividing into 6 pieces and cutting into slices.
Serve with a green side salad and tomato relish.
Adapted from livelighter.com.au
Spaghetti Bolognese:
Ingredients: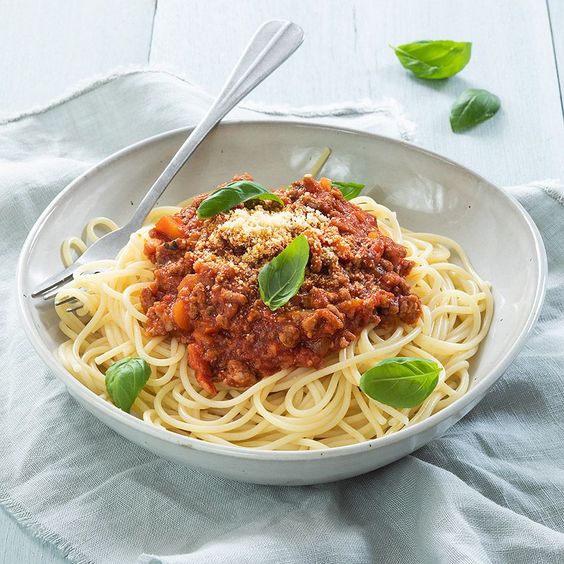 3 red onions
2 cloves of garlic
3 carrots
3 sticks of celery
2 sprigs of fresh rosemary (or 1 tsp dried)
olive oil
500g lean beef mince
1 x 400g tin of chopped tomatoes
1 tbsp tomato purée
1 tbsp balsamic vinegar , or red wine vinegar
3 fresh bay leaves
1 low-salt beef stock cube
Method:
On a chopping board, peel and finely chop the onions, garlic and carrots, then trim and finely chop the celery. Pick and finely chop the rosemary leaves.
Put a large saucepan on a medium-high heat and add 1 tablespoon olive oil. Add the rosemary, garlic and veg, then cook with the lid ajar for 10 to 15 minutes, or until softened and just turning golden, stirring occasionally.
Stir in the mince, turn the heat up to high and cook for 5 to 10 minutes, or until browned all over, stirring and breaking it up with a spoon as you go. Add the tomatoes, tomato purée, vinegar and bay leaves.
Fill and boil the kettle. Crumble in the stock cube and pour in 400ml boiling water. Stir well, turn the heat up to high and bring to the boil.
Season with pepper, reduce to a low heat, then cover and simmer for around 1 hour, stirring occasionally.
Remove the lid and continue cooking for 15 to 20 minutes, or until thickened and reduced.
Carefully pick out and discard the bay leaves.
Serve with pasta (I use 50g dry pasta per adult), salad and a little sprinkle of parmesan cheese if desired
Tip: to make the sauce thicken faster leave it on medium heat while simmering. This doesn't give as much flavour but saves some time.
Adapted from Jamieoliver.com