At Stay Tuned our Physiotherapists can assess, diagnose and treat people with any issue from lower back pain, headaches, sports injuries, arthritis and pre or post natal issues. Our highly trained team can help solve and avoid many of the painful problems that you may encounter throughout life.
Your practitioner will assess your condition, diagnose the problem, and help you understand the cause. They will then work in partnership with you to develop a treatment plan that takes into account your lifestyle, leisure activities, and general health.
Our Physiotherapists can also assist with the following health issues:
Womens health (DRAM, Mastitis and blocked milk ducts, pelvic girdle pain, pre- and post-natal issues)
Musculoskeletal and Orthopaedic rehabilitation (post-joint surgeries or replacements, return to sport)
Neurological and Vestibular Rehabilitation (BPPV, post-stroke rehabilitation)
Cardiorespiratory and Pulmonary rehabilitation (post-chest and abdominal surgery)
Your initial consultation may be up to 45mins in length. Your Physiotherapist will take a thorough history of your condition, injury or presenting issue along with a complete medical history to ensure they can consider all the possible causes and consider your whole-body health and function.
Our promise is to help you understand what, why and how. What your condition, injury or issue is, why it may have occurred, and how together we will address it.
Our goal is not only to have you feeling better, but help you function better, and provide knowledge and strategies to help prevent issues recurring.
What to expect from our Physio
Observing and assessing your movement and your overall physical condition
Analysing and identifying your problems
Developing a treatment program with you and, where appropriate, other members of the health care team
Managing the treatment or training program based on your agreed goals and lifestyle
Evaluating progress, modifying treatment if necessary to ensure ongoing progression and improvements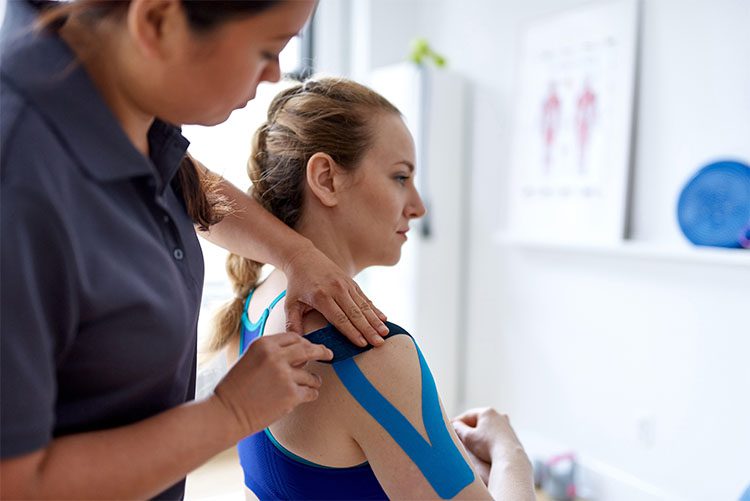 Frequently Asked Questions
A doctor's referral is not necessary to see our physiotherapists, although frequently your doctor will work in partnership with us to plan and manage treatment for a specific condition
Is Physiotherapy covered by Medicare?
Through the EPC program, certain people can gain access to Medicare rebates for up to five allied health services per year. To access Medicare rebates for Physiotherapy, you will need to speak to your GP about whether you are eligible for this initiative.
Physiotherapy services are generally rebatable under all higher tables of private health insurance.
Feel free to contact us for further information or click HERE to make a booking.
We have a Stay Tuned Physiotherapy Wellness Centre Near You.
Stay Tuned offers Physiotherapy services in both our Elwood and Boronia Wellness Centres.