Stay Tuned for a Ranga Foundation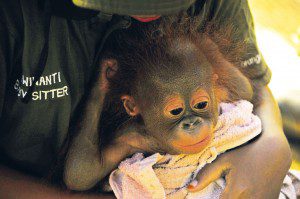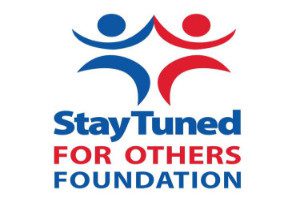 Borneo Orangutan Survival (BOS)
It costs $9,450 to release one orangutan back into the wild, and the goal for BOS Australia is to raise enough money to release more orangutans every year. 
If you can help, please visit their website now at www.orangutans.com.au to donate.
What is the Stay Tuned for a Ranga Foundation?
Growing up as a tall, pale, skinny, freckly redhead kid had its challenges for our Director, Paul Hermann. Kids can be very imaginative and cruel when coming up with nicknames for their classmates, especially those who stand out from the crowd. Red-haired kids are sometimes one of the "only". Whilst not wanting to compare this to the pain children experience who suffer bullying through racism or other forms of discrimination, being a minority can make for a lonely and challenging school life for any child.
As the Director of two successful allied health clinics, Paul is a little older, a little wiser, and has embraced his inner 'Ranga' to help the 'Orangutans' of Borneo who can't help themselves. He believes that we should all do what we can to help those in need, and this belief delivered the Stay Tuned organisational philosophy and mission that, "Everybody Deserves to Feel Good". 
In 2017 Paul followed his passion for learning more and helping these amazing animals and volunteered to work with the Borneo Orangutan Survival Foundation in Samboja Lestari, Borneo. To see the fantastic work they do and learn more about his adventures, click HERE or visit his Instagram account @paul.osteo.staytuned
Our "kids" are the Orangutang of Borneo. It is estimated that there are only around 50,000 Orangutans left today, and we are sadly losing between 3,000 and 5,000 every year currently. The leading cause of this decline is a loss of habitat, with over 80% of their forest being lost in the last 20 years.
The 'Stay Tuned for a Ranga Foundation' raises vital funds, all donated to 'Borneo Orangutan Survival (BOS)' for projects that help protect, rehabilitate and release Orangutans back into the wild. And you can help.
A portion of all consult fees at our clinics go to adopting the Stay Tuned Orangutans.  Together we can support the Borneo Orangutan Survival Foundation and help them save our friends.
As of Feb 2021, Stay Tuned is proud to be one of the adopted parents of seven Orangutans. Our children are Meryl, Cinta, Jumbo, Miko, Valentino, Taymur, and Jelepat. Click HERE to find out more and adopt your own Orangutan.
One of the main challenges facing Orangutans is deforestation through Palm Oil production. To learn more, click HERE.
Thanks for your support. Together we can help change the world because "EVERYBODY Deserves to Feel Good".