It is coming into the Christmas season, and with many parties coming up, you may be asked to bring a salad or plate of food to share. Why not try one of these yummy dietitian-approved salads!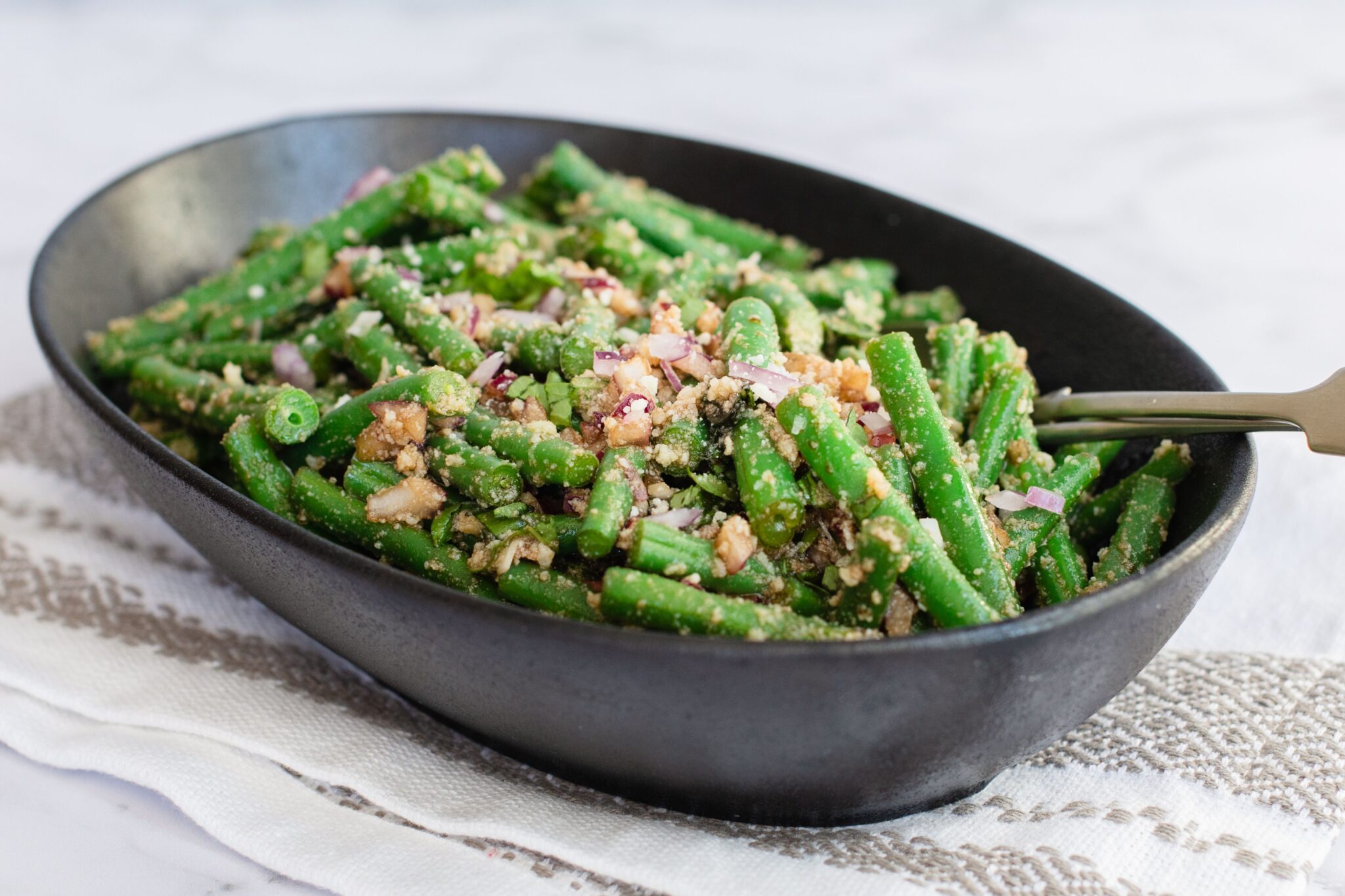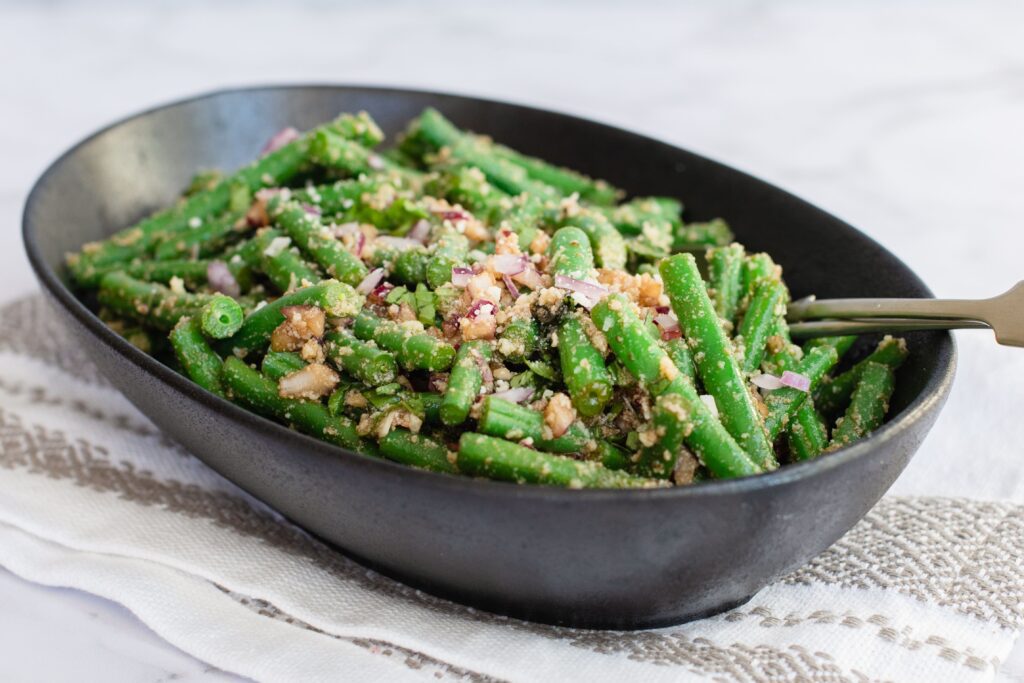 Green Bean Salad with Basil and Balsamic
From simplyrecipes.com and endorsed by our dietitian Cass
Prep time: 10 minutes
Cook time: 15 minutes
Serves 6
INGREDIENTS
700g trimmed green beans, cut to 5cm long pieces
1/2 cup finely chopped red onion
2 Tbsp balsamic vinegar
4 Tbsp olive oil
3/4 cup chopped fresh basil leaves
To save time, while the water is coming to a boil, prep the other ingredients.
METHOD
1 Soak chopped onions in water: Place the chopped onions in a small bowl of water. This will help take the edge off the onions. Let sit while you prepare the rest of the salad.
2 Blanch the green beans: Bring a large pot of salted water to a boil (2 Tbsp salt for 2L of water). Add the green beans to the water and blanch only for about 2 minutes or so, until the beans are just barely cooked through but still crisp. Fresh young beans should cook quickly. Older, tougher beans may take longer.
3 Shock in ice water: While the beans are cooking, prepare a large bowl of ice water. When the beans are ready, use a slotted spoon to remove them from the boiling water to the ice water to stop the cooking.
Drain the green beans and the red onions.
4 Toss with red onion, balsamic: Place the green beans, red onion, and chopped basil in a large bowl. Sprinkle in the olive oil, toss to coat. Sprinkle in the balsamic. Toss to combine—season to taste with freshly ground black pepper.
Chill until ready to serve
---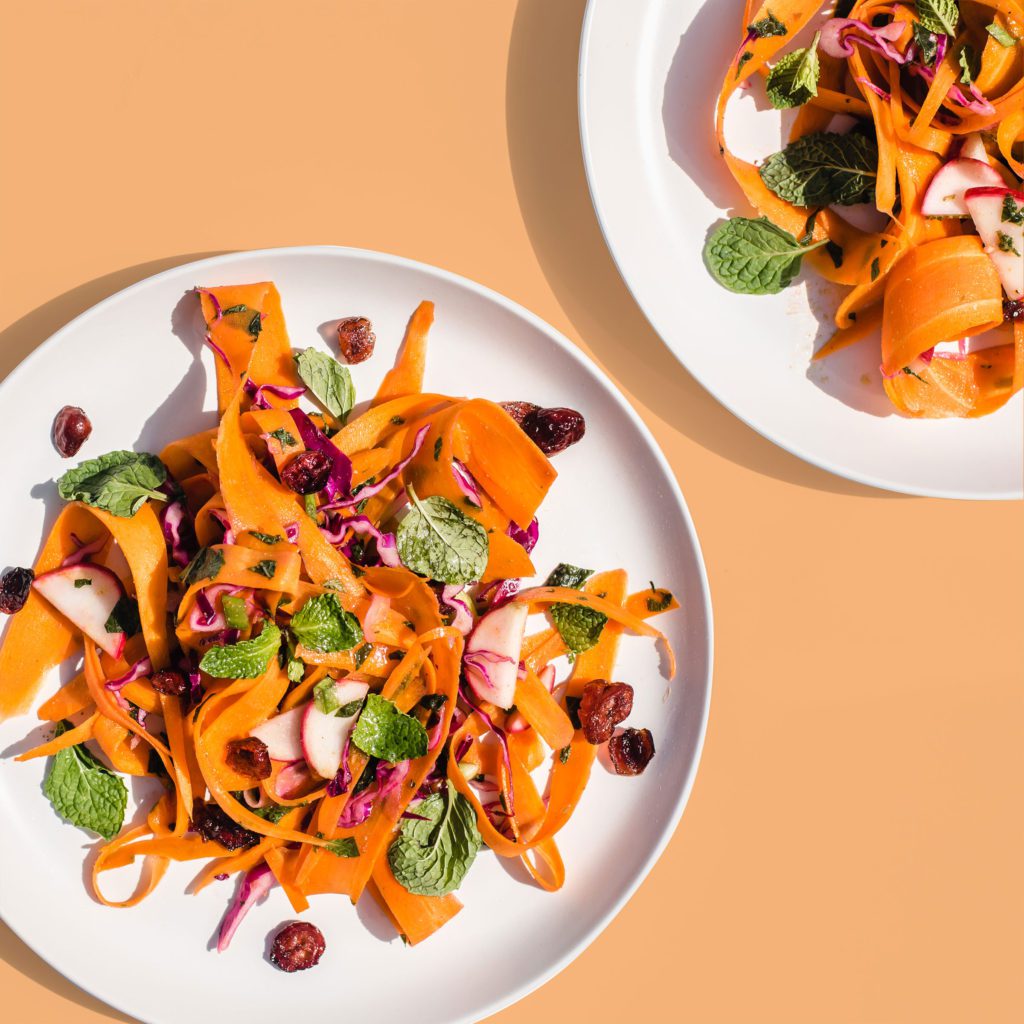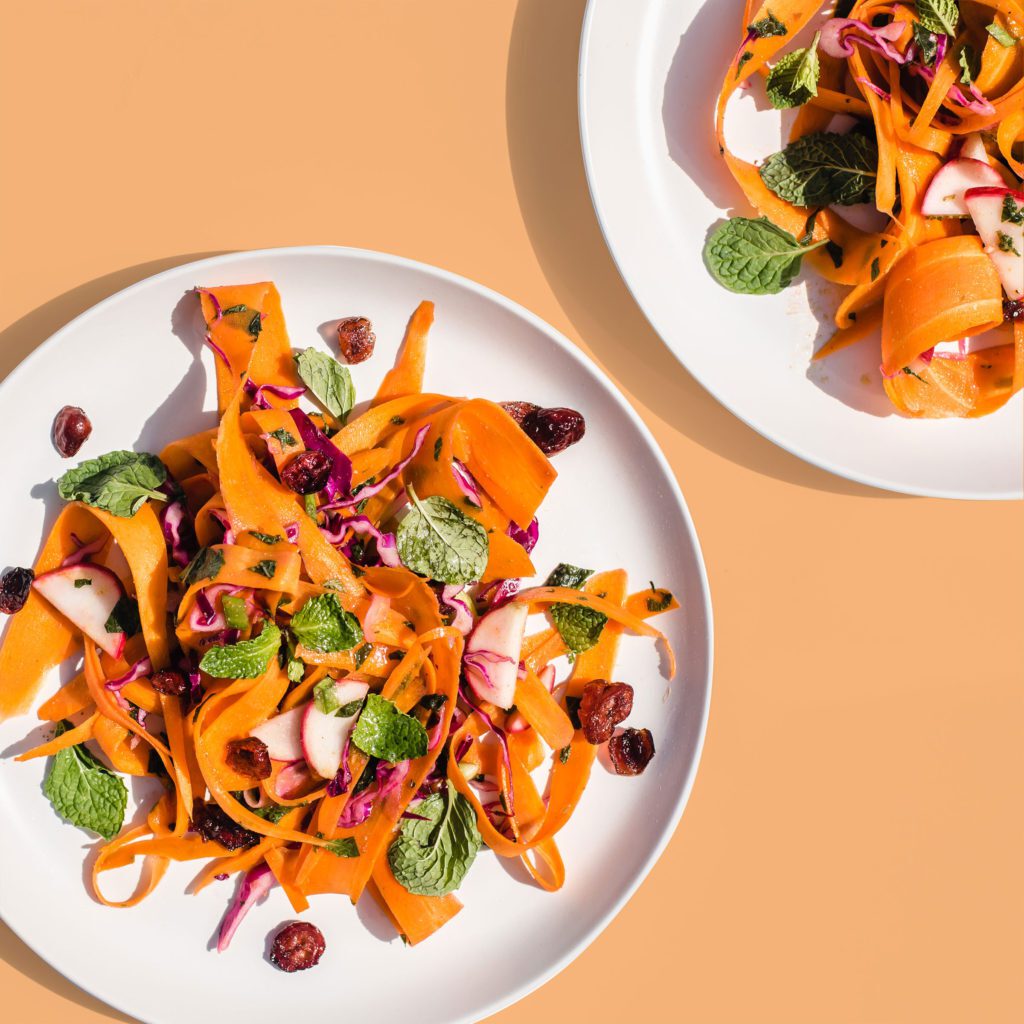 Carrot-Cumin Slaw
From marthastewart.com and endorsed by our dietitian Cass
Total Time: 15 mins
Serves 4
INGREDIENTS
1/4 to 1/2 green cabbage, cored and shredded (3 cups)
3 carrots, coarsely grated (1 3/4 cups)
1 jalapeno chili, seeded and minced
4 tablespoons canola oil
2 tablespoons freshly squeezed lime juice
3 tablespoons chopped coriander
1/2 teaspoon ground cumin
METHOD
In a large bowl, combine cabbage, carrots, and jalapeno.
Drizzle with oil and lime juice.
Add coriander and cumin.
Toss to combine.
Serve immediately, or refrigerate in an airtight container for up to 4 hours to allow flavours to develop.