Eating out frequently can be expensive $$$. That's why we went straight to our dietitian, Cassandra Stuchberry, for some recipe inspiration. This homemade pizza recipe is perfect for when you're next hosting dinner – whether it be with friends, family or date night
Ingredients
1 ½ cups plain flour (bread flour if possible) + more for dusting
1 tsp instant yeast
1 tsp salt
2/3 cup lukewarm water
A sprinkle of sugar
2 tsp olive oil + more for lining the bowl
Pizza toppings! (Choose your favourite flavours – I like to use tomato paste, mozzarella, prosciutto, rocket and olive oil)
Method
Preheat your oven. Generally, for a crispy pizza base, you want your oven to be as hot as possible. Make sure also to preheat whatever you intend to cook your pizza on. The best choice for this is a pizza stone, but you can also use a heavy baking trap
Add the yeast and lukewarm water to a small bowl with a sprinkle of sugar and stir
In a medium-sized bowl, combine the flour and salt and make a well in the centre
Add the oil and yeast mixture to the flour and use a butter knife to gently combine, forming a rough dough.
Dip the dough onto a floured surface and knead for around 10min until the dough is smooth and elastic
Oil a second medium-sized bowl, add the dough and cover with cling wrap or a damp tea towel.
Leave the dough in a warm place to rise for around 30min or until doubled in size
Tip the dough back onto the bench and use your fingers to press out flat
Place the dough on the backs of your hands, keeping them in fists and slowly rotate to stretch the dough into a pizza shape
Place the dough on a sheet of baking paper and add your toppings (only add toppings you want to cook!)
Bake the pizza on your pizza stone or tray until golden brown (around 5-10min)
Add any final toppings and enjoy!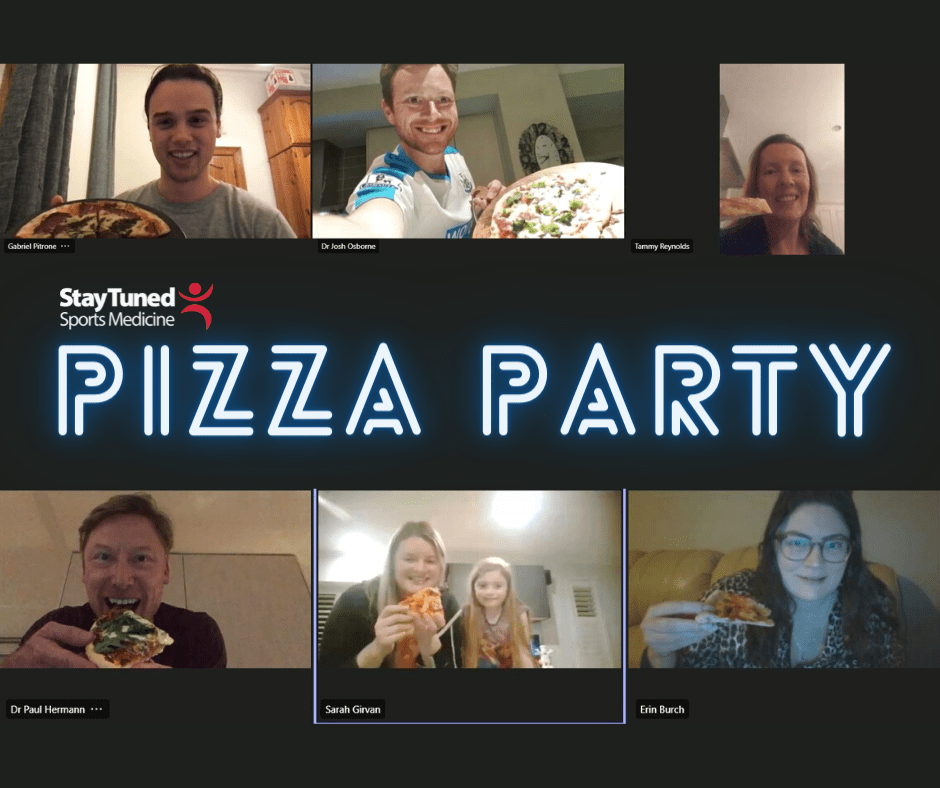 Drop us a comment if you liked this recipe, and we will be sure to share more!