Elwood Yoga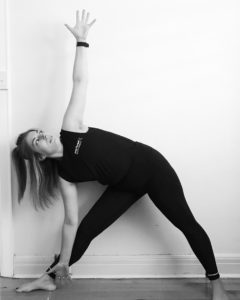 Our Elwood Yoga studio is the perfect space to unwind, build flexibility and promote complete wellbeing.
Yoga uses slow movements to promote longer muscles, total body strength and relaxation. It uses deep breathing to stimulate the nervous system to reduce stress and anxiety, making it great for the mind and body.
Our Yoga teachers specialise in Vinyasa Yoga which is a series of following poses connected with the breath. A great way to incorporate mindfulness, body awareness, strength and flexibility into your day. Our focus is on helping you ensure safe alignment. Our promise is inclusivity to all body types and abilities and a relaxed atmosphere to find calm away from our everyday busy lives. 
---
How can yoga help me?
Yoga is incredible for maintaining postural and core stability. It can help prevent injury in sport and rehabilitate injuries. It will also improve your flexibility by stretching and activating muscles throughout the joint's full range of movement. Yoga builds strength and muscle tone as your body provides resistance through each move. All areas of the body are targeted at getting a holistic workout.
Exercise is excellent for mental health and wellbeing. It promotes the release of feel-good hormones and increases blood flow to the brain. Yoga is particularly beneficial as deep breathing and being aware of your body position promotes relaxation and mindfulness. This reduces stress, anxiety and lifts your mood. Yoga is excellent for re-balancing the body, correcting posture, and challenging balance. Your flexibility will improve along with your strength and mobility. Yoga can also help injury recovery, prevention and reduce pain as a result of injury and trauma.
---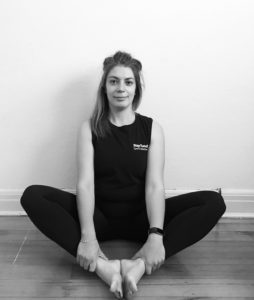 How much does a class cost? What times do your classes run?
A casual pass for our yoga class is $32.
10 packs for Elwood yoga are $290.
There are various Pilates and Yoga class times, so you are sure to find one that suits you. Take a look at our class timetable here.
---
How do I book a class?
We use a system called MindBodyOnline, so booking classes is easy. You can also buy classes through this system, so it is convenient to do while at home. Go to the MindBodyOnline Elwood page and purchase your classes. There is a maximum of 6 per class, so pre-booking is required to ensure your spot.
Cancellation policies do apply. If you cancel within 12 hours of the class, you will not be refunded the session cost. Outside of 12 hours, you will not be charged for the session.
---
Location
Elwood Wellness Centre
Shop 6/122 Ormond Rd, Elwood 3184 VIC
(Enter from Docker Street)
Phone: +61 3 9531 0909