Podiatry Boronia
Podiatry is the health care profession that specializes in conditions and function of the human foot and its relationship to the lower limb. At Stay Tuned our Podiatry Boronia team can examine, diagnosis and treat both general foot care and lower limb and foot injuries.
How can the Stay Tuned Podiatry Boronia team help you?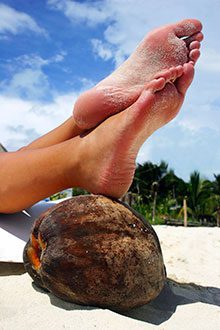 Diabetes assessment with regards to foot health
General podiatry treatment, including corn, callous debridement, and nail surgery
Department of Veterans Affairs, Enhanced Primary Care and Transport Accident Commission clients welcome with your General Practitioners referral
Footwear prescription, modification and advice
Gait analysis (biomechanics and foot function)
Workplace, sporting and recreational injury assessment, diagnosis and treatment. This includes common problems such as heel pain, plantar fasciitis, shin pain, patellofemoral dysfunction etc. Return to exercise programs can be written where appropriate to prevent recurrence.
Orthotic therapy
What Training does a Podiatrist do?
Podiatrists undergo 4 years full time training at one of 5 universities in Australia. The training consists of theory, internal clinical skills practice and external clinical skills practice at clinics in both metropolitan and country regions. Our Podiatrist is registered with the State Registration Board of Victoria and is a member of the Australian Podiatry Association
Do I need a referral?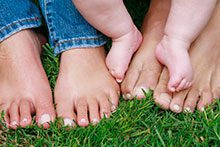 No. As Podiatrists are primary care health practitioners, a referral is not required. If your injury is under a Workcover claim or a TAC claim you will need a referral from your GP. Your Podiatrist may contact your General Practitioner to discuss aspects of your health or injury but this will be discussed and approved by yourself beforehand. The other instance when a referral is required is if you are being treated under the Department of Veterans Affairs program and then your GP will be required to complete a referral.
Meet our Boronia Podiatry Team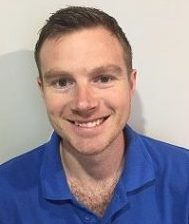 Josh Osborne — Podiatrist
B.Pod., Cert 4. Personal Training
---
No Need For a Referral
A doctor's referral is not necessary to see our podiatrists, although frequently your doctor will work in partnership with us to plan and manage treatment for a specific condition
---
Is There a Podiatrist Near Me?
Our Boronia clinic is located inside Knox Leisureworks on Tormore Road. Our amazing clients travel from surrounding areas in Knox such as Wantirna, Ringwood, Bayswater, Rowville, Kilsyth and Ferntree Gully, just to name a few!
Boronia Wellness Centre
Knox Leisureworks Medical Suites
Tormore Road, Boronia 3155 VIC
Phone: +61 3 97629478
---
Directions to our Podiatrist in Boronia
Our Boronia Wellness Centre is conveniently located inside Knox Leisureworks. With amazing car park availability, disabled access and a range of facilities including the gym, Clinical Pilates studio and hydrotherapy pool, Stay Tuned is set up to provide a full healthcare service.
We are easily accessible via public transport if required with the Boronia train station just around the corner or make use of bus 737, 745 or 753.
On your arrival, let the YMCA reception staff know you are on your way to see your Stay Tuned practitioner and they'll buzz you through. Try to resist the café as you head left towards our friendly reception.
Opening Hours
We understand you have commitments throughout the day therefore we offer flexible times that can meet your needs from 7am to 9:30pm, see our practitioner hours or call our Boronia Wellness Centre to find a time that is suitable to your needs +61 3 9762 9478
| | |
| --- | --- |
| Monday | 7am – 9:30pm |
| Tuesday | 7am – 9:30pm |
| Wednesday | 7am – 9:30pm |
| Thursday | 7am – 9:30pm |
| Friday | 7am – 8pm |
| Saturday | 8am – 2pm |
| Sunday | Closed |
What Will it Cost?
Podiatry services are generally rebatable under all higher tables of private health insurance, but it is always best to check direct with your health fund.
Medicare Subsidies for Podiatry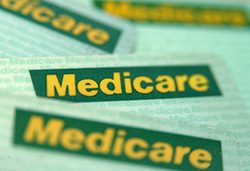 Did you know that Medicare can cover some of the costs of podiatry for some people? In June 2004, the Federal Government introduced access to Medicare funded podiatry. The Medicare Enhanced Primary Care (EPC) program improves care co-ordination between GPs and health professionals who provide care for people of any age with chronic conditions and complex care needs. Through the EPC program, certain people can gain access to Medicare rebates for up to five allied health services per year. A chronic condition is one that is of more than six months duration. Your GP will be able to assess whether you have complex care needs. To access Medicare rebates for podiatry, you will need to speak to your GP about whether you are eligible for this initiative.
If eligible, you and your doctor will develop a plan. You will then be able to access rebates from Medicare for up to five allied health services in a calendar year. Your podiatrist will communicate with you and your doctor about your progress and at the end of your treatment there is an opportunity for your GP to review the care plan and discuss your future healthcare needs.