Physio Elwood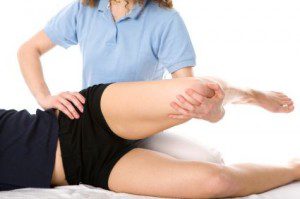 At Stay Tuned our Physio Elwood can assess, diagnose and treat people with any issue from lower back pain, headaches, sports injuries, arthritis and pre or post natal issues. Our highly trained team can help solve and avoid many of the painful problems that you may encounter throughout life. We are hear to help and as our customers say we have physiotherapy near me.
Our friendly Physiotherapy near me in Elwood can help whether you're young or mature, highly active or taking it easy, there's a good chance you could benefit from physiotherapy.
Our physio Elwood can also help people avoid injuries and maintain a fit, healthy body and mind.
How can our Stay Tuned Physio Elwood help?
Our practitioner will assess your condition, diagnose the problem, and help you understand what's gone wrong. They will then work in partnership with you to develop a treatment plan that takes into account your lifestyle, leisure activities, and general health.
---
Is Physiotherapy Elwood right for me?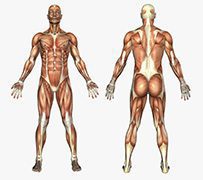 Physiotherapy Elwood includes a wide range of specialities that meet the health needs of different people such as sportspeople, pre and post natal women, injured workers, senior citizens and anybody else with a movement and health related problem.
Our Physiotherapists can also assist with the following women's health issues:
-DRAM (Diastasis recti)
-Mastitis and Blocked Milk Ducts
-Pelvic Girdle Pain
-Pre and Post natal issues
Physiotherapy programs are based on practical goals agreed between the physiotherapist and the patient. Physiotherapists help people gain as much movement and physical independence as possible so they can resume or maintain their normal job or lifestyle.
---
What to expect from our Physiotherapy Elwood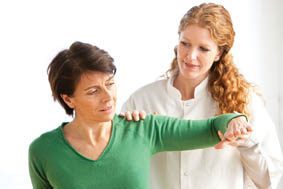 The physiotherapist's overall management of your problem involves:
Observing and assessing your movement and your overall physical condition
Analysing and identifying your problems
Developing a treatment program with you and, where appropriate, other members of the health care team
Managing the treatment or training program based on your jointly agreed goals and lifestyle
Evaluating progress, modifying treatment if necessary to ensure ongoing progression and improvements.
No Need For a Referral
A doctor's referral is not necessary to see our physiotherapists, although frequently your doctor will work in partnership with us to plan and manage treatment for a specific condition
---
What Will it Cost?
Physiotherapy services are generally rebatable under all higher tables of private health insurance.
---
Medicare Subsidies for Physiotherapy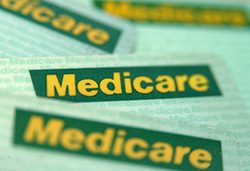 Did you know that Medicare can cover some of the costs of physiotherapy for some people? In June 2004, the Federal Government introduced access to Medicare funded physiotherapy. The Medicare Enhanced Primary Care (EPC) program improves care co-ordination between GPs and health professionals who provide care for people of any age with chronic conditions and complex care needs. Through the EPC program, certain people can gain access to Medicare rebates for up to five allied health services per year. A chronic condition is one that is of more than six months duration. Your GP will be able to assess whether you have complex care needs. To access Medicare rebates for physiotherapy, you will need to speak to your GP about whether you are eligible for this initiative.
If eligible, you and your doctor will develop a plan. You will then be able to access rebates from Medicare for up to five allied health services in a calendar year. Your physio will communicate with you and your doctor about your progress and at the end of your treatment there is an opportunity for your GP to review the care plan and discuss your future healthcare needs.
---
Physiotherapy Near Me – Our Location
Our Physio Elwood is part of our Stay Tuned Wellness Centre located in the heart of Elwood. Our clients love us and come from our surrounding areas such as Brighton, Ripponlea, Elsternwick, St. Kilda just to mention a few.
Elwood Wellness Centre
Shop 6/122 Ormond Rd, Elwood 3184 VIC
(Enter from Docker Street)
Phone: +61 3 9531 0909
---
Directions to our Physio Elwood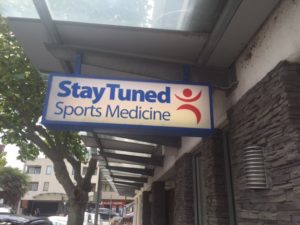 We are centrally located in Elwood with the entrance to our Wellness Centre on Docker Street. There is plenty of parking available and we are easily accessible via public transport if required with the Elsternwick train station just around the corner or make use of bus 600 or 246.
It is easy to find our Physio Elwood Wellness Centre with the entrance on Docker street, a landmark to look out for on the corner of Docker and Ormomd Road is Bakers Delight Bakery and the Wild Cafe.
---
Opening Hours for Physiotherapy Elwood
We understand you have commitments throughout the day therefore we offer flexible times that can meet your needs from 7am to 9pm, see our practitioner hours or call our Elwood Wellness Centre to find a time that is suitable to your needs +61 3 9531 0909
| | |
| --- | --- |
| Monday | 7am – 9pm |
| Tuesday | 7am – 9pm |
| Wednesday | 7am – 9pm |
| Thursday | 7am – 9pm |
| Friday | 7am – 7pm |
| Saturday | 8am – 2pm |
| Sunday | Closed |
---
What our Clients say – Google reviews


I've always been motivated and had no trouble going to the gym. However, after over a decade of doing weights I noticed I started to have some lower back problems. After doing a bit of yoga, I did start to develop a higher interest in my flexability, rather than building up my muscles.

After seeing Paul, I was amazed at the science/knowledge that Paul had in regards to a person's core strength and how much lack of awareness I really had about this. My body had become stiff like a ruler, I was so inflexible. I actually never properly engaged my core or my glutes and how this really affected technicque in so many common place gym exercises. I suspect a lot of guys have these same issues, we're not normally taught these types of things.

Before seeing Paul, I used expensive personal trainers which I now realise a lot of have no depth in terms of how a personal actually engages their core and/or if a person is putting too much load on ones lower back and their general flexability.

The programs are difficult for a reason, but really challenge you and you can feel your body really getting stronger in so many ways that you have never even with not lifting any weights.

The science and depth behind these guys is really valuable, they are really passionate and a real benefit to the Health and Fitness industry.
Adriano Bonina



Stay Tuned Osteo's, Physio's & MYOS have kept me on track and injury free during my health & fitness journey. Highly recommend!

Very friendly and nothing is to hard. They go out of their way to make you feel welcomed. I have 8 years up now and still continue to go there! Great place.

They do a great job and really seem to care about you.