Here are some frequently asked questions we get around Telehealth consultations!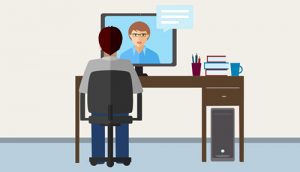 What are Telehealth consultations?
Essentially Telehealth consultations are a form of online consultation that allows patients to receive essential health services without direct physical contact. Not only this, but Telehealth provides an alternative for people who are overseas, home-bound or unable to make it to the clinic for any reason.
Telehealth consultations can be done from the comfort of your own home at a time convenient for you. In the event you sustain an injury or are managing a condition previously treated with allied health consultations, Telehealth allows us to help you, so you may back to doing the things you love as soon as possible.
Are there any conditions/injuries you can't treat though Telehealth?
In short, the answer is no. There is always something that can be done to carry out assessments and treatments via Telehealth. While we can't apply "hands-on" techniques like massage, manipulations and dry needling, there is research that shows the effectiveness of Telehealth consultations.
As healthcare professionals, we are trained in exercise prescription, active (patient-involved) rehabilitation, lifestyle advice, workplace modifications and self-treatment techniques. Current research supports these "active" techniques in producing long-term health benefits. Not to mention it may help you become more involved in your care, and this can build self-confidence and self-efficacy.
For things like taping, bracing and measuring gait aids/devices: It's true that we can't apply or fit these for you ourselves, but what's better than that is that we can teach YOU how to do it for yourself.
But how can you assess and treat through Telehealth?
We use multiple techniques to ensure we perform comprehensive, high-quality assessments and treatments through Telehealth. Here are just a few examples of how we do so:
We will help you find tight muscles through flexibility assessments
We will observe your posture and use clinical reasoning and our understanding of biomechanics
We will ask targeted questions about your daily routine to assess if anything is possibly contributing to your symptoms.
We will teach self-massage techniques (spikey balls, foam rollers)
We will prescribe targeted clinical exercises to address asymmetries, poor technique and weakness.
What happens in a Telehealth consult?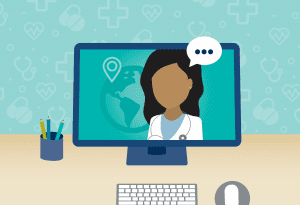 Your practitioner will organise a time and date for your consult that is convenient. An email with instructions on setting up and preparing will be sent to you well in advance.
Aside from this, Telehealth consults are much like a regular consults! At the start of your consult, your practitioner will have a chat with you about how you're tracking as well as specific clinical questions to help them form an assessment and treatment plan.
After this, your practitioner may ask you to perform movements and postures, stretches or exercises so they can assess your technique and explore any asymmetries. During and following this, your practitioner will give you feedback and monitor your symptoms. Based on the findings, your practitioner will formulate a personalised plan for you with exercises, self-treatment techniques and lifestyle modifications to best address your condition and symptoms.
Do I need any specific clothing equipment for a teleconsult?
For a phone consultation: you'll just need a phone!
For a teleconsultation with video: you'll need a computer or tablet with an internet connection and a webcam.
As your practitioner may ask you to perform exercises or movements for assessment, you'll need to be wearing un-restrictive clothing and have a decluttered/safe space to move around in.
Can I get private health rebates on Telehealth consultations?
Currently for Physiotherapy, Psychology, Dietetics and Podiatry: yes private health rebates are available. As always check with your provider.