The word depression brings with it a wide variety of interpretations and definitions. To most people it implies a feeling of sadness, isolation or disappointment. Most people experience feelings of sadness on a regular basis but this does not imply they are clinically depressed.
Depression in a clinical sense means a state of emotion and thinking that is intense and long lasting which has a negative effect and interferes with a person's day to day life and interactions with people around them. Research suggests that approximately one in five people experience at least one episode of depression in their lifetime.
Determining whether you are feeling sad, or in fact are depressed can be confusing and often requires the help of a trained professional. It is important to ascertain what has triggered the depressive or sad episode, and what is maintaining it.
It is important for people to understand what depression is and that it is nothing to be ashamed or feel guilty about.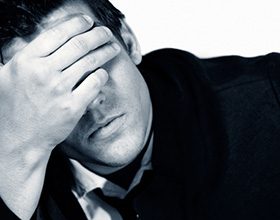 Depression is not:
A Character flaw
Sign of weakness
Lack of discipline
A mood that be just snapped out of
Causes of Depression
Herediatry – some people have a genetic predisposition to depression
Biochemical – different functioning of chemicals in the brain
Stress – life events often trigger depressive episodes
Personality – some personality types are more susceptible to depression
Symptoms of Depression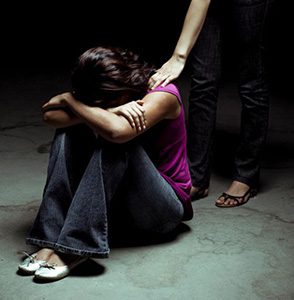 Loss of interest in pleasurable activities and regular daily routines
Worrying and negative thinking
Irritability, agitation and fatigue
Changes in sleep patterns
Feelings of hopelessness
Treatments for Depression
Psychological counseling with techniques that challenge negative thinking
Antidepressant medication
Combination of the above treatments
Every person's treatment plan for depression will vary according to their different needs and should be overseen by a trained professional.
Helpful Hints for Managing Depression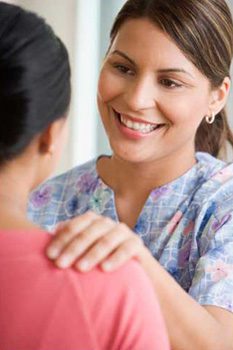 Plan a pleasurable activity everyday
Recognise your negative thinking and try to restructure it in a more positive way
Approach daily tasks one at a time to avoid a feeling of being overwhelmed
Focus on positives no matter how small
Keep a journal of your thoughts (not feelings) – identify negative ones from positive ones
Do not make any major decisions during a period of depression
Maintain regular sleep routines (time going to bed etc)
Avoid sleeping during the day
Reduce caffeine intake
Speak to someone who you trust about feeling hopeless
Access crisis lines or professional help if you have feelings of harming yourself or others
Australian Psychological Society (APS) Psychologists are qualified to assessed, treat and help people better understand and manage depression. Depression does not have to be permanent as the chances of recovery are very good.
---
Download this article as a PDF Managing Depression
---