What is an Accredited Exercise Physiologist (AEP) and why should I see one?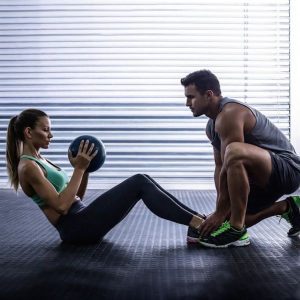 Accredited Exercise Physiologists are university qualified allied health professionals equipped with the knowledge and skills to design, deliver and evaluate safe and effective exercise interventions. These can be for people with acute, sub-acute or chronic medical conditions, injuries or disabilities.
What are the requirements for becoming an AEP?
The requirements for becoming an AEP is to complete a minimum of 4 years university study at both a graduate level and post graduate (Masters) level. AEP's are also required to complete over 500 hours of placement that gives them exposure not only to the healthy population but also to different conditions such as cardiovascular, pulmonary, metabolic, neurological, mental health and cancer related conditions.
What is the difference between a Physio and an AEP?
The major difference is that AEP's are unable to perform any form of manual therapy (hands on) to the client such as mobilisations, massage and manipulations. They can however do assessments similar to Physio's like range of motion, manual muscle testing and other special tests. The primary mode of treatment of AEP's is exercise which is more of hands off therapy.
What is the difference between an EP and a Personal Trainer?
AEP's are similar to personal trainers in that both prescribe exercises to the apparently healthy population in order for them to become fitter and stronger. However, AEP's are different in that they also use exercises as their form of treatment to clients with acute, sub-acute or chronic medical conditions.
Can I get a rebate when I see an AEP?
AEP's are recognized allied health professionals together with physiotherapists, chiropractors, dietitians, podiatrists etc. This means that clients that see AEP's from GP referrals, workcover, or DVA may receive Medicare health rebates or bulked billed services.
Do I need to have a health condition to see an AEP?
No. If you just wanted to have an exercise regimen and to get stronger and healthier with more focus on the clinical aspect of health, come and see me. Wouldn't hurt coming to see me first now would it?